Our philosophy is reflected in everything we do.
Leaving simple paths behind – this is how you could describe the story of how the Wassererhof came into being. In 2004, we founded our winery in South Tyrol. A region that has been known for high-quality wines for years and has many excellent wineries.
We have decided to go our own way, to pursue our own vision. Our values are our foundation: honesty, quality and respect. Whether in the wine cellar or in the Buschenschank – all our actions are determined by appreciation for people, animals and the environment. We are convinced that these are the keys to excellent products and a pleasant environment. You as a customer benefit from this.
Honesty and uncompromisingness
Our appearance is, as they say in Italian, "sobrio", which means "plain, simple". This extends from the design of the products to the architecture and the kitchen. The focus is on high-quality raw materials and natural materials. We see ourselves as part of nature, working with it and integrating it into our appearance.
Consistent and uncompromising drive for quality – producing wines only from grapes using the minimum of aids, that is the goal, so that unadulterated wines with a strong character are created.
High quality is created in the vineyard in balance with nature. We believe that holistic treatment and vital soils are not in contradiction with high quality wines, but that this enhances the quality of the wines.
Down-to-earthness and tradition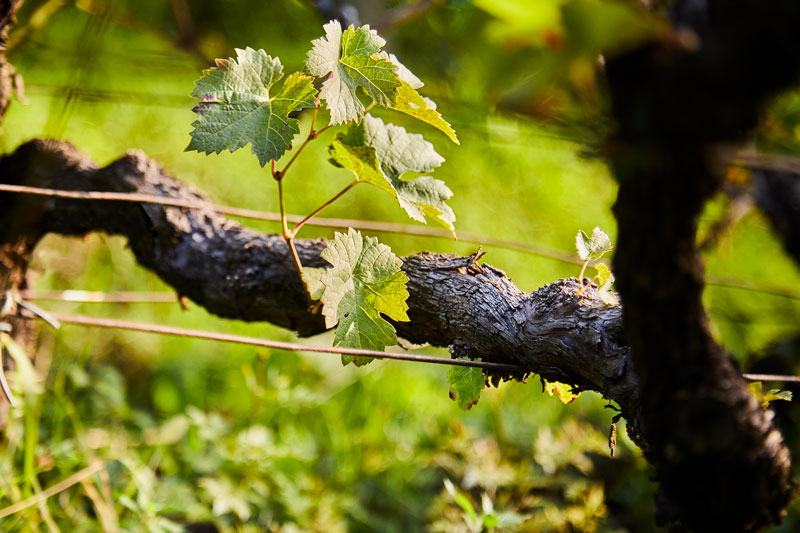 We grew up on the Mumelterhof in Laitach, which has been farmed by our family for several generations. Laitach is located in the area of the classic St. Magdalena in Bolzano and is one of the oldest wine-growing areas in the region.
Since time immemorial, wines from Laitach have been considered long-lasting. The clay content of the soil and the cool eisacktaler winds delay the ripening in late summer and autumn, resulting in wines with a strong character and a long life.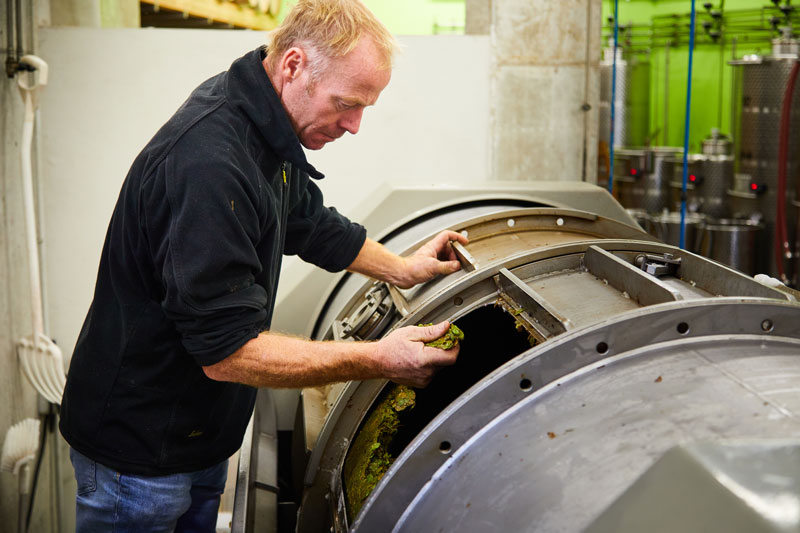 In order to allow a natural process of wine development, time is an important factor.
We give the wines a lot of time in the cellar. The wine remains in contact with natural ingredients such as grape skins, turbidity and yeasts for a relatively long time. We also use more of the grape's own yeasts. As a result, the wine needs time to mature and is therefore not bottled until summer at the earliest. Due to this procedure, our wines also need just as much time to develop in the bottle. This is part of the concept and therefore also visible on the labels through corresponding symbols. You can find more information about this here.
In the kitchen, our focus is on regional as well as seasonal products. Chef Andreas is proud of the South Tyrolean cuisine with its appreciation for pleasure and tradition. We invite you to enjoy this special South Tyrolean cuisine in combination with a good glass of wine.